Appearing for five years, the gravel bike category is questioning. What is a Gravel for? Why choose this type of machine? What does it bring? And if this bike simply brought us back to the origins of cycling, to the origins of our passion…
---
The Gravel is not a magic bike, it is a do-it-all bike, to do everything! However, it is above all a very "useful" bike because it fills many gaps. In fact it replaces the half-race that rocked the teens of their fifties. This famous bike that looked like a racing machine, but with big tires, mudguards, lighting and luggage racks. You could drive fast with him, go to work, go cycling and travel. Besides, you could also pass through paths less well paved than the departmental roads.
In short it was an adventure bike, one that allowed you to discover the surroundings and discover yourself by gaining your autonomy. Quite simply. Well the Gravel is his worthy descendant! It can help to learn about cycling, to stay in fit, to travel, but also and above all to find the pleasure of pedaling for long-time cyclist! And that's inestimable!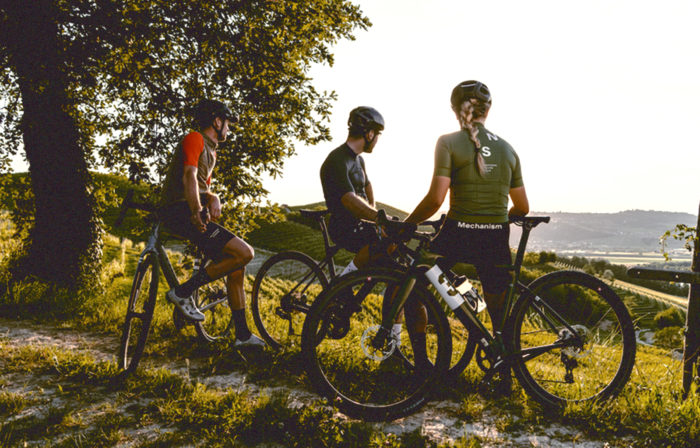 Specific equipment
Asphalt, path, nothing scares the Gravel. It's certainly not a mountain-bike, but it can venture on anything that looks like a road or trail. It's wide, slightly studded tires allow it to grip on the ground and retain pleasant sensations on the macadam. We move from one field to another without pain or embarrassment. Disc braking provides the same versatility, it even allows you to ride with a damaged wheel, it's always interesting because insofar as with the Gravel you sometimes venture away from "civilization". In fact, the handlebars are probably the Gravel's most iconic accessory.
It looks like the bike handlebars of the pioneers of the Tour de France 1903! It allows pedaling with swaying-technique without embarrassment and an "easy" steering. In terms of "speeds", the Gravels exist in a double chain wheel or single chain wheel version, with gear cluster of 11 to 12 cogs. This allows you to face steep slopes, with or without luggage. To go everywhere, with no limits or almost! All with great ease of use.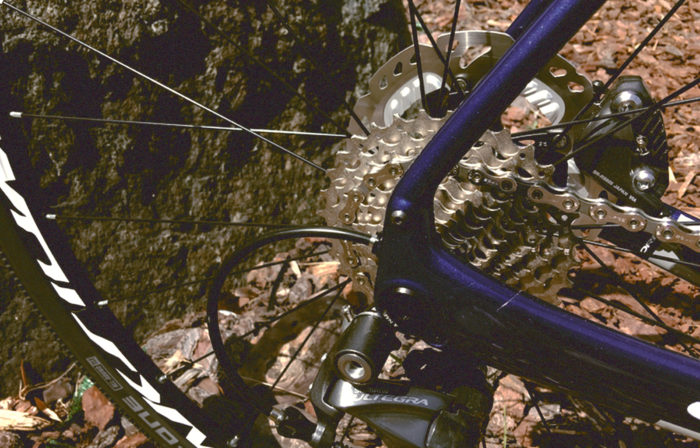 A specialized bike frame
All of this is made possible because the Gravel frame is specific. Of course, it looks a lot like a "road" frame, but with amenities. First, there is the position, which is much less restrictive. The less huddled and higher posture will limit the back constraints and will contribute to cushion the impact of shocks. It will also make it easier to enjoy the landscape, insofar as the cyclist will no longer have his head in the handlebars. The frame is also designed to be more "flexible" vertically in order to filter out shocks. It is made of steel, aluminum, titanium or carbon.
The overall geometry of the bike also allows easy and "serene" riding. Stability is thus the guarantee of unwelcome off-road handling, with or without luggage. Furthermore, the versatility of the frame is also expressed in its manufacture. Indeed, it is designed to have wide tires, and it has many anchor points. These are used to secure luggage racks and mudguards, or even lighting, in order to turn the Gravel into a raid machine! Because the Gravel is as much a small outing with friends over thirty kilometers as a 300 km race! The Nature is Bike Festival can be an opportunity to discover this practice as part of its rides: The Gravel Night (and therefore by night!) and The Gravel 100 for the more experienced!