Join the adventure
Découvrez le programme
Discover
For this third edition, the Nature is Bike Village is located in the heart of Lake Maine, a green setting just a stone's throw from the centre of Angers.
With a cycling show, a forum, entertainment, evening parties and test areas, the Nature is Bike Village is the place to meet and share with Gravel fans and lovers of adventure biking. On site, you'll find:
Stories and inspiration
Presentations and advice
The top adventure-biking brands
New products and innovations
Good beer and good wine*
"Discovery" workshops
Music
Free admission from Friday, 16 to Sunday, 18 June 2023 – Lake Maine – Angers
Opening hours of the Village :
Friday 16 June 2023 from 2pm to 7pm
Saturday 17 June 2023 from 9am to 2am
Sunday 18 June 2023 from 9am to 7pm
*Alcohol abuse is dangerous for your health.
The Gravel and Adventure-Biking Show
Located in the heart of the Nature is Bike Village at Lake Maine, Angers, the first Gravel and Adventure-Biking Show in France will bring together the leading brands on the market for bikes, accessories, equipment, tourist destinations and nature activities.
Are you a cyclist, athlete or ultra-trail fan looking for a new discipline, or perhaps a competitor, outdoor sports and adventure enthusiast, tourer, backpacker or traveller? At this show, you'll find everything you need to equip yourself, take advantage of expert advice, test new products (gravel, bike and e-bike test areas) and load up on inspirations for your next bike trip.
2.5 days of exhibitions and entertainment
10,000 m2 of brands exhibiting in the heart of nature
80 exhibitors
Free admission
Show products and services
Bikes & Equipment: bikes, bike parts, accessories, clothing & shoes, luggage, transport and camping.
Nutrition & Health: sports nutrition, diet, recovery, care & hygiene
Electronics & High-tech: watches, GPS counter, tracking and guidance apps
Travel & Adventure: Gravel events, Gravel & Adventure destinations, sports activities, travel agencies
Services: banking, insurance, institutions
They have already confirmed their presence: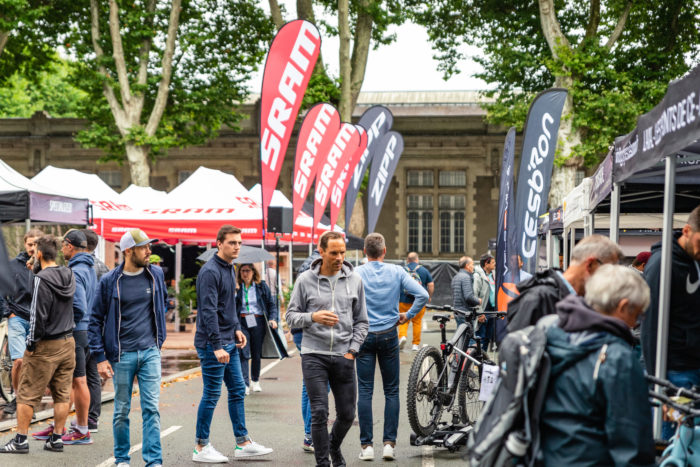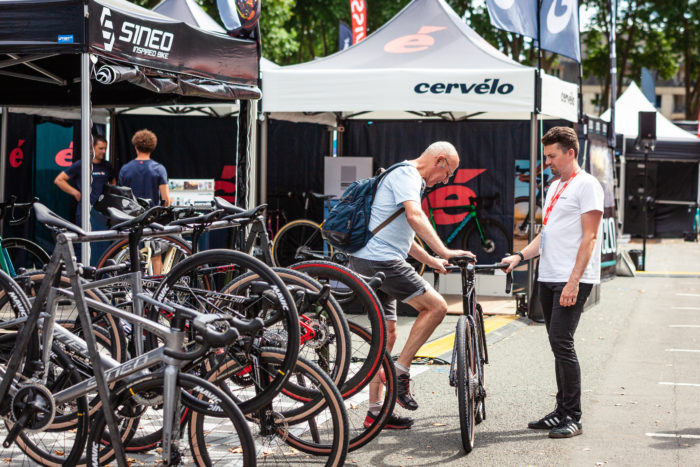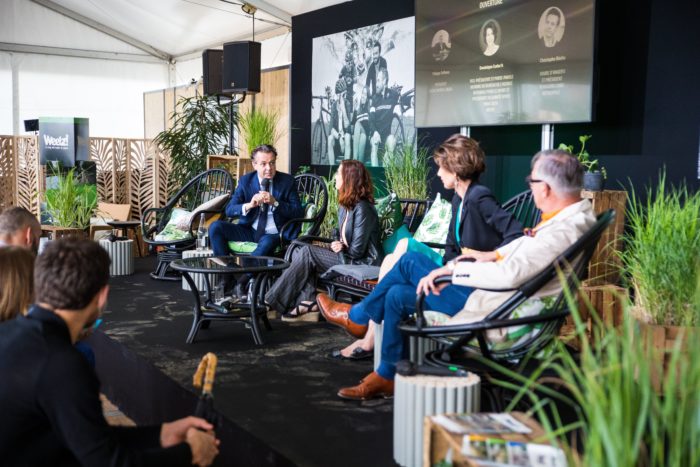 The Forum
From Maine to Angers, the Forum is a place for exchanging and sharing experiences, open to all festival-goers. Now's the time:
to talk about your experiences and plans
to discover new products and innovations
to meet the leading brands in the sector
to hear and share life or travel experiences
to get advice for your bike adventures
to meet people and share your passion
Free – Open to all, from Saturday, 17 June from 10:00 to 18:00 and Sunday, 18 June from 10:00 to 19:00.
Programme to be discovered soon
Test aeras
Looking for a new bike but not sure which model to choose? To help you find your new bike, a range of brands will be present, allowing you to discover their bikes, take a look at them up-close and even try them out! Whether you're looking for the latest gravel model or an e-bike for getting to work, visit the exhibitors' stands to test your new bike.