The question arises as to the relevance of Gravel against Mountain bike. Both maneuvering on soft grounds and are synonymous with escape. So why one and not the other? And vice versa!
Why choose Gravel over Mountain bike? What does one do more than the other? What's he doing less? Every time a new class of bikes appears, You wonder if it is a real innovation or a fashion and the Gravel is no exception. Let's see what it's all about.
The strengths and weaknesses of Mountain bike
To get away from civilization, you imagine that mountain bike is a product of choice, even the only alternative. It's true, it is first called off-road bike, which allows it to free itself from roads, tracks, paths or trails. In short, you can go off-trails if you have the technique! Its large tires give it a good seating on soft floors, even very soft, such as snow and sand. Its suspensions absorb large shocks that allow for high jumps and obstacle crossings.
The ranges of developments chosen allow crossing important slopes and in terms of ergonomics, it gives a position easier to understand than that of a road bike. The Mountain bike also provides an important driving pleasure. As soon as you master it, you play with it and with the field! But when it comes to driving a little fast or very long time, the effort is much less easier. Suspensions and tyres "consume" a lot of energy. And if you pass on a road or hard grounds relatively well packs, it becomes even more sensitive. In conclusion, the Mountain bike is particularly suited to uncivilized terrain and extreme conditions where the Gravel has no place.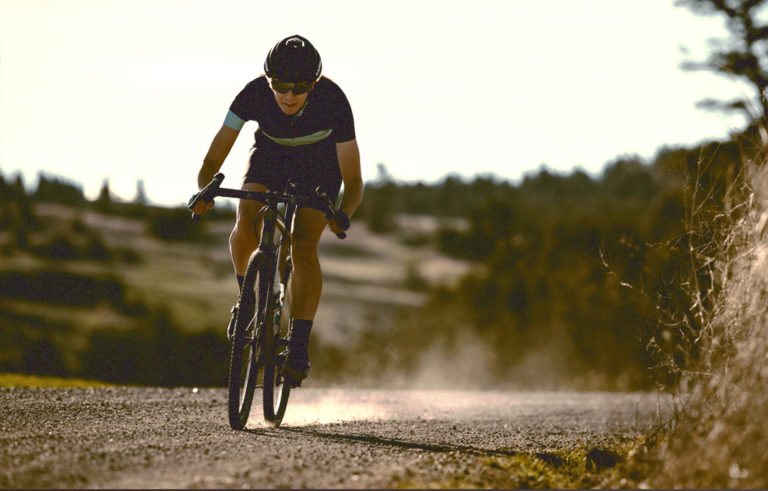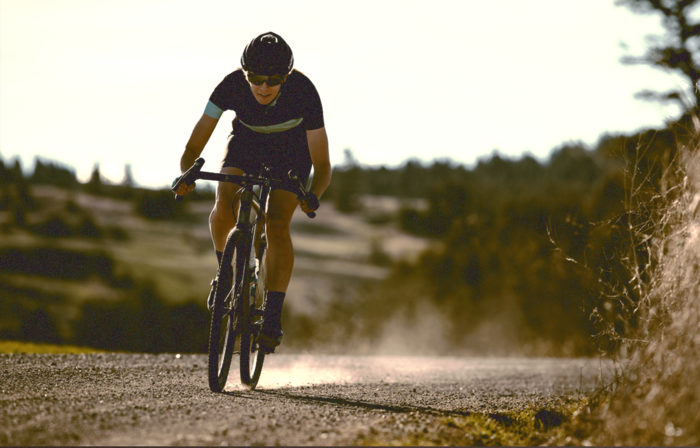 The strengths and weaknesses of Gravel
Cousin of the road bike but with notable technical improvements, the Gravel allows to ride long and "fast" on "prepared" surfaces. Its handlebars, similar to that of the road bike, provide a multiplicity of position which is pleasant over the duration of the ride while giving it good handling. Less unwieldy than Mountain bike, it provides more pleasure to ride on "hard" roads when the speed exceeds 20 km/h. Its lightness and the absence of suspension (frame and fork) make it more pleasant in the climbs.
The range of developments chosen is also more suited to rolling grounds, so the user can follow a race bike quite easily on the road without being penalized on unpaved pavements when he leaves the asphalt. The main advantage of Gravel in fact is to pass with ease, mechanically, from one surface and one activity to another without difficulty. It can be used only on the road without the cyclist being embarrassed. With luggage, it will become a perfectly adapted touring bike. Now this versatility limits it too.
As long as there is no more "trace" to follow and you are in pure or muddy off-road, you will often have to carry or push the Gravel, where an ATV could pass. There is also no question of making jumps or crossing with Gravel, even if you have a good mastery of the gesture because the components are not really intended for this!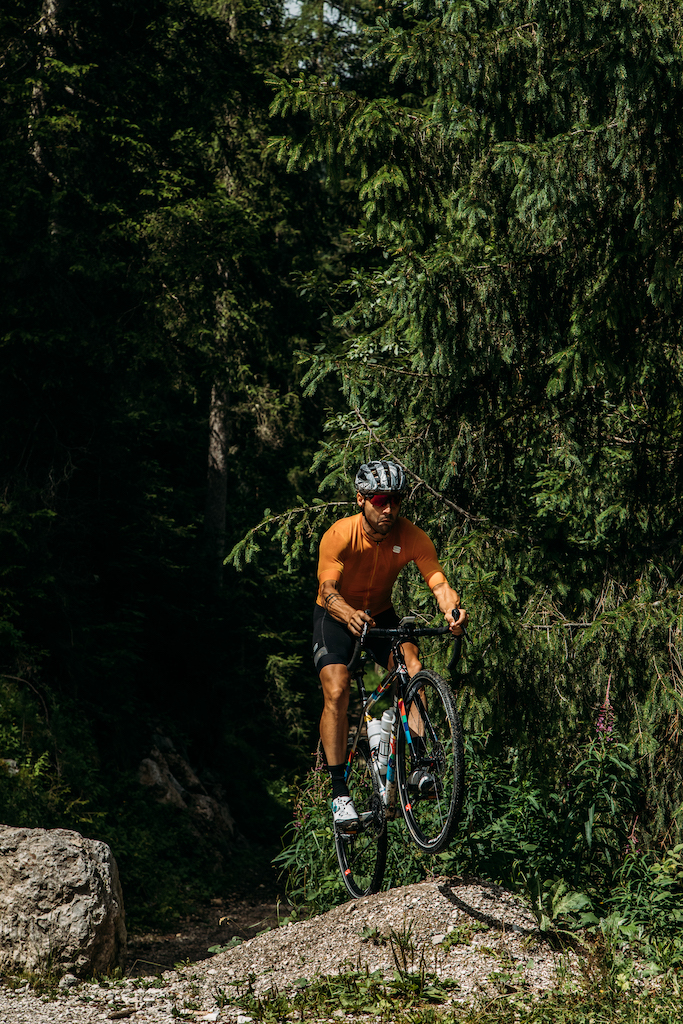 Credits : Chiara-Redaschi
So the Gravel?
The Gravel is not a Bike-All-Terrain and does not aspire to be. It wants to be versatile and therefore it has its strengths and weaknesses. The Gravel is a compromise machine that allows you to follow your path without worrying about your condition. As long as it is a road, a track or a path even dented … And that must not be forgotten. The road bike is for the road, the mountain bike for the All-Terrain and the Gravel to make the connection between these two worlds! The Nature is Bike Festival can be an opportunity for you to discover this type of machine, enjoy it and maybe adopt it?