Putting bags on a bike it's been around for a long time, we called them randonneuses (similar to mountain bike) ! But with the advent of Gravel, new equipment has appeared and we are now talking about Bikepacking. So Gravel & Bikepacking, pure marketing strategy, innovation or revolution?
---
Bicycle is an instrument of freedom and discovery. Gravel pushes the concept even further by opening up less rolling terrain away from asphalt. Therefore, it is tempting to consider Gravel and Bikepacking together as a travel instrument for the day, a weekend or even longer!
More convenient, much faster
Gravels are equipped with many fastening points on the frame and fork. You can fix three or four bottle racks, as well as mudguards and luggage racks. But doing Bikepacking is first and foremost using bags designed to be directly attached to the bike! Without the luggage rack interface. Thus, the weight of these is therefore eliminated and we gain a few kilos. In addition, as the bags are attached close to the frame, the front surface is significantly reduced. Indeed, it significantly limits energy expenditure. So we ride faster with a Gravel made for Bikepacking than with a randonneuse! However, it still implied to "sacrifice" a few practical things.
"So we ride faster with a Gravel made for Bikepacking than with a randonneuse! "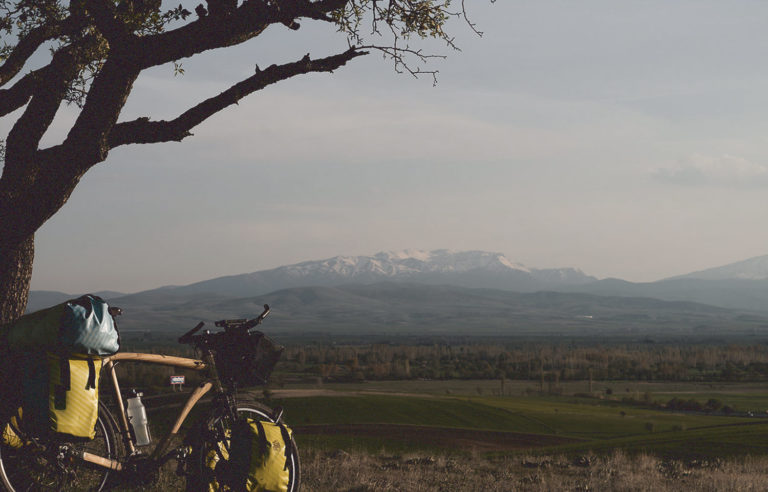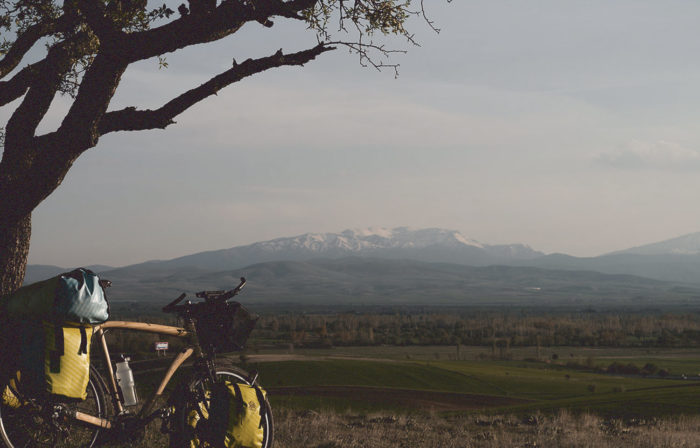 An equipment carefully considered
Necessarily so as the bags take a minimum of space, the contents must be adapted. There's no need to make sure you have the polar jacket, the Canadian tent and the air mattress… It will require suitable equipment and, above all, to properly list its needs to take only the useful. The choice of technical clothing, therefore fine, is then necessary for both cycling and related activities. It is an investment, but the practicality is undeniable. For "autonomous" stays, some brands offer tents that use the bike for setting up. There are also "miniaturized" sleeping bags that will provide all the necessary protection for this activity. Now if you need more, you can also attach luggage racks and turn your Gravel into a real randonneuse to leave with more comfort.
Gravel & Bikepacking, without limits
Gravel is probably now the "machine of choice" for a world tour. The variety of wheel sizes, tires, comfortable position explain this appeal. However, for this type of "adventure", it is better to choose a steel Gravel with mechanical disc brakes. Indeed, it is easier to help out of everything. We find the qualities of randonneuse with a more energetic behaviour. Now, we can start by going from cottage to cottage …
Any places to discover in mind? It's up to you !