📍 Starting: Angers
🙌 Level: Beginner
⌛ Distance: 50 km
⛰️ Elevation gain: 280 m
🫰 From €20 incl. VAT
With the support of our partner Écouter Voir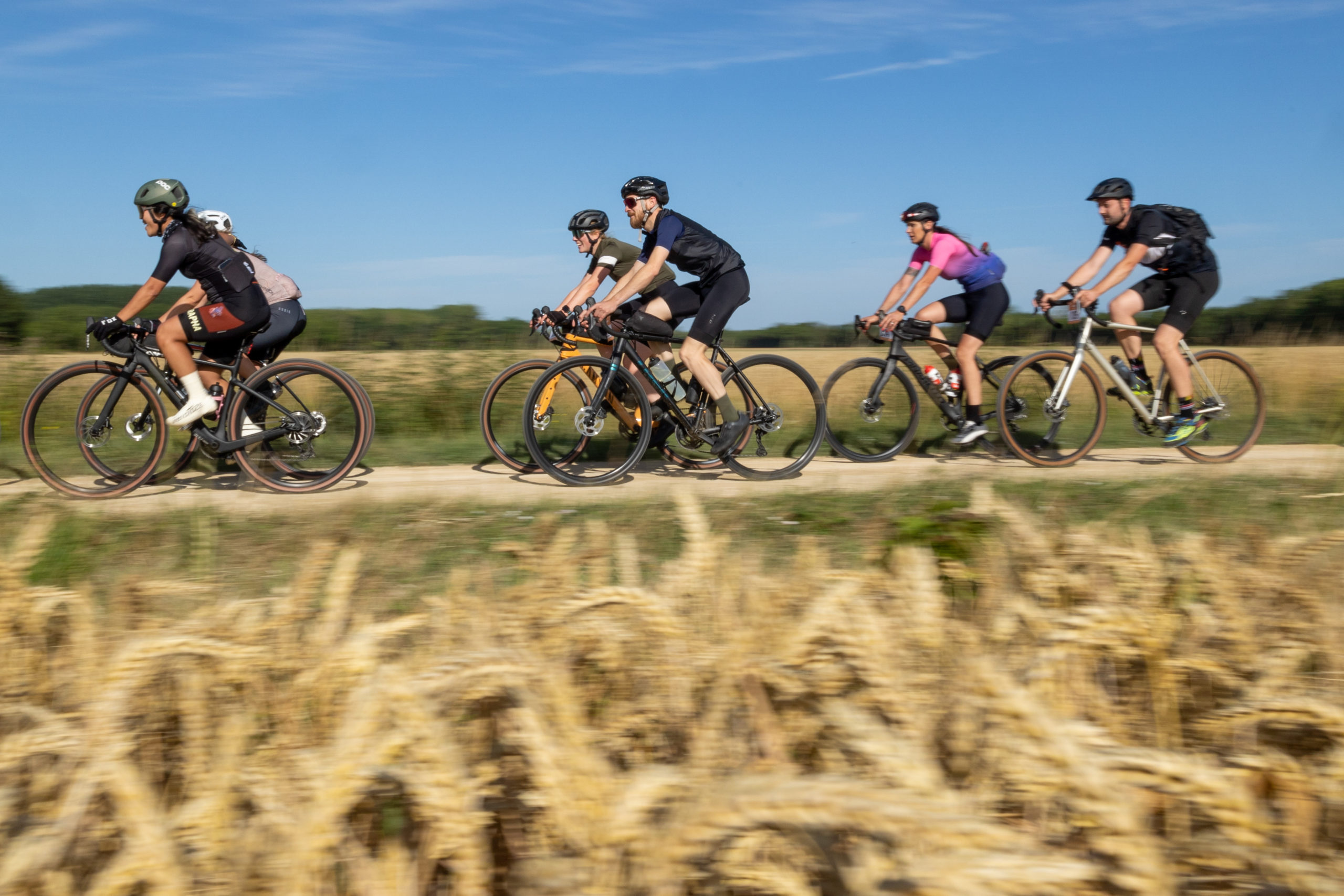 A 100% Nature is Bike sporting tour, to be shared between gravel enthusiasts and mountain-biking fans. Three-quarters of this route is made up of pure gravel paths.
Between the Loire and the wooded countryside, ride on paths where forests and ponds follow one after the other until La Possonnière; then take on the slopes of the Loire before reaching Angers and the Gravel Festival at Lake Maine. A "ravito" stop punctuates the route and allow you to recharge your batteries, then, once you've passed the finish line in the heart of the Gravel and Adventure-Biking Show, share the experience of your adventure with Gravel50 and Gravel100 riders around an exclusive "Nature is Bike" drink.
Discovery challenge open to mountain bikes.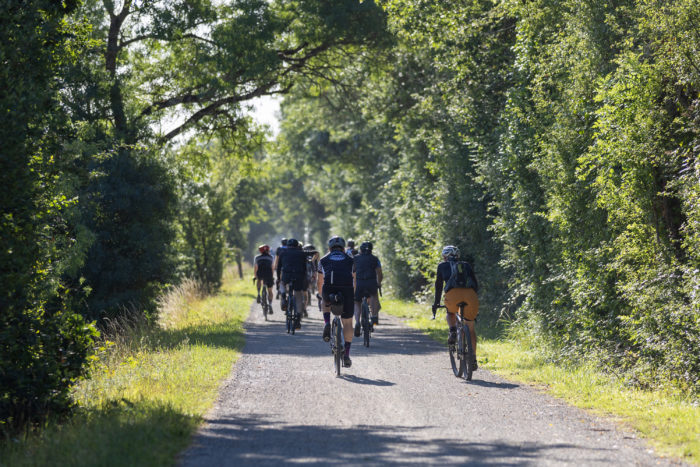 Start: Sunday, 18 June at 08:00 in Angers at Lake Maine, in the heart of the Gravel and Adventure-Biking Show.
Distance: 50 km
Elevation gain: 280 m
Trail: From the dedicated GPX track, a 100% Nature is Bike route, of which three-quarters run along gravel roads, forest and wine trails and small roads through fields.
Type of event: Untimed sporting tour, with no ranking or performance measurement, in compliance with the rules of the road.
Registration and conditions of participation:  Limited to 200 participants. Men and women over 18. Members (FFC, FSGT, UFOLEP and FF.TRI upon presentation of federation membership) or non-members (or members of any other cycling or sports federation upon delivery of the Medical Certificate of Absence of Contraindication for the practice of competitive cycling).
Permitted bikes: Specific gravel bikes, equipped with round road handlebars, mountain bikes and cyclo-cross bikes, with tyres with a cross-section over 32 mm. Electric gravel bikes permitted.
Non-permitted bikes: Hybrid bikes and other specific bikes mentioned in the rules of the event.
Mandatory equipment: Mandatory cycling and sports equipment for the entire duration of the event as well as other equipment strongly recommended by the organisers are specified in the event rules.
Rates: Early-bird rate applicable from 2 February 2023 to 31 March 2023
€20.00 incl. VAT FFC, FSGT, UFOLEP and F.F.TRI members
€23.00 incl. VAT Non-members and members of any other cycling or sports federation
Rate applicable from 1 April to 15 May 2023:
€30.00 incl. VAT FFC, FSGT, UFOLEP or F.F.TR member
€33.00 incl. VAT Non-member and member of any other cycling or sports federation
Rules of the event: Download the rules of the Gravel50
Registration, equipment check and general briefing

A numbered GPS beacon (to be returned)

The route's GPX track

A safety and emergency device

Plenty of encouragement along the way

The Nature is Bike pack

A numbered bicycle plate

A friendly gathering on Sunday, 18 June at 16:00, in the Village (Lake Maine, Angers)

A drink to share on the finish line

Access to the Village, including: The Gravel and Adventure-Biking Show and the conferences and entertainment of the Forum

Nature is Bike prize money
Energy bars offered by Cook&Run
Nutrition and refreshment points in partnership with Cook& run
To be booked upon registration
Dedicated storage space for participants' bikes in Angers on the Nature is Bike Village site from 16 to 18 June 2023 – €5.00 incl. VAT
BBQ party, Saturday, 17 June 2023  in the Village including dinner, a glass of beer, a glass of wine and musical entertainment – €26.00 incl. VAT
Discover the BBQ party
Destination Angers has prepared a selection of accommodation: hotels, holiday villages, campsites… in Angers near the Nature is Bike Village and on the outskirts of the city from the moment you arrive on 16 June, and to take full advantage of the Nature is Bike festival on 17 and 18 June 2023*.
Offer reserved for Nature is Bike participants.