📍 Start: Angers
🙌 Level: Hard
⌛ Distance: 320 km
⛰️ Elevation gain: 2500 m
🫰From €109 incl. VAT
With the support of our partner PREMIUM LEGENDRE

Live the legend
For its third edition, GRAVEL OF LEGEND returns with a new route between Arromanches-les-Bains and Angers, with a section in Brittany. The event, with its legendary starting point on the Normandy beaches, symbolises the landing of gravel biking in France.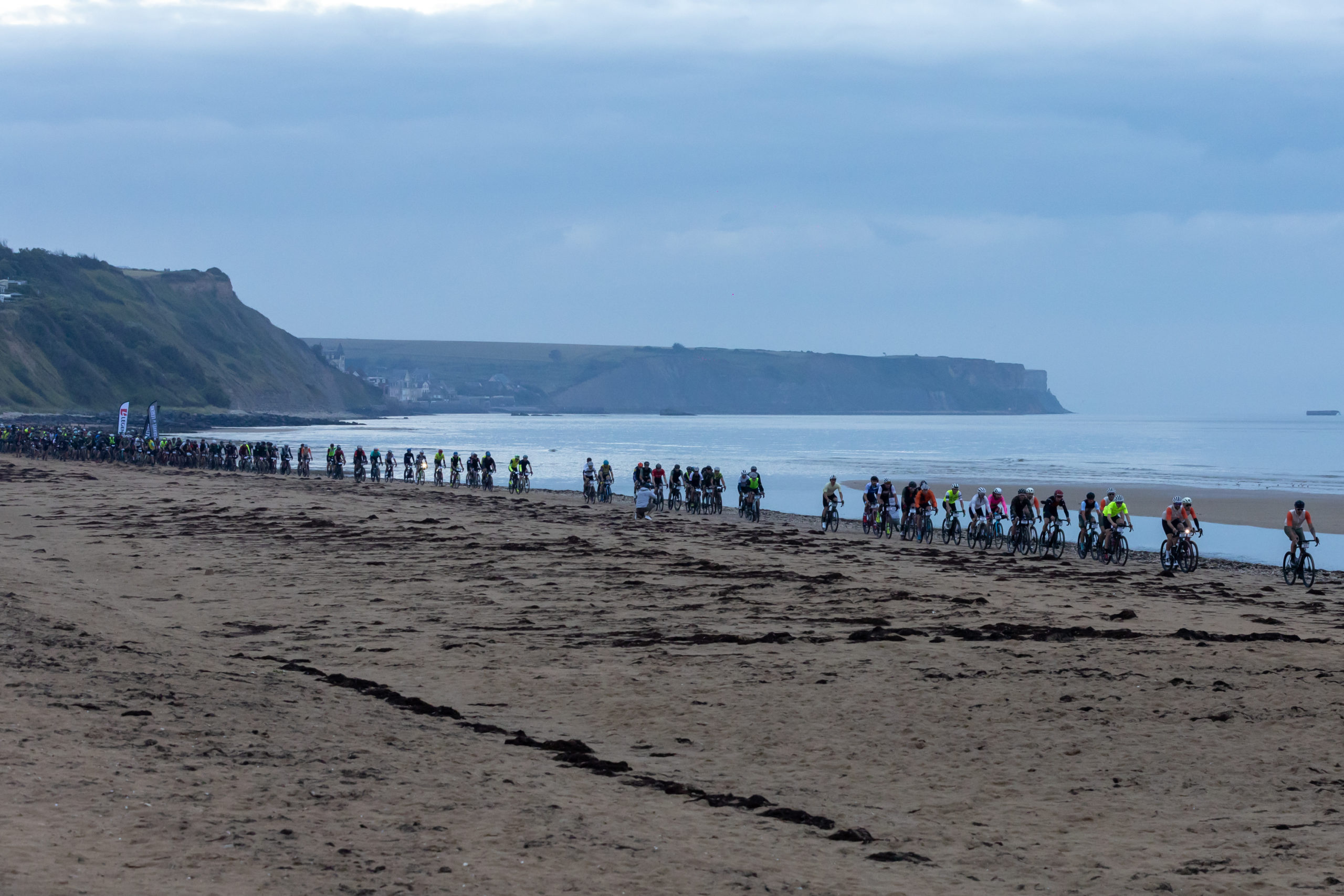 This 320 km journey, to be completed in a maximum of 21 hours, allows riders to share a unique adventure with the greatest respect for nature. GRAVEL OF LEGEND, a real human adventure to get back to the essentials.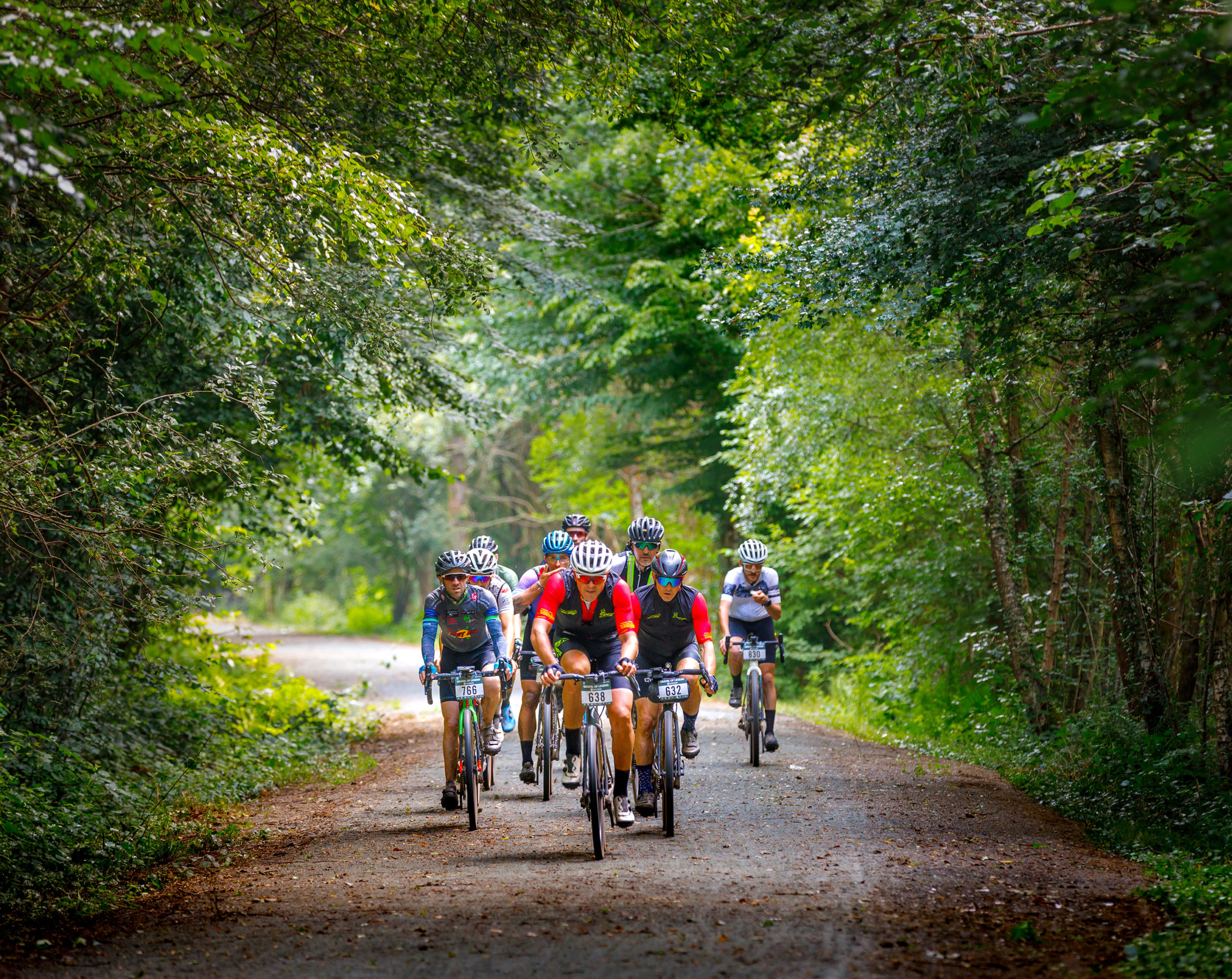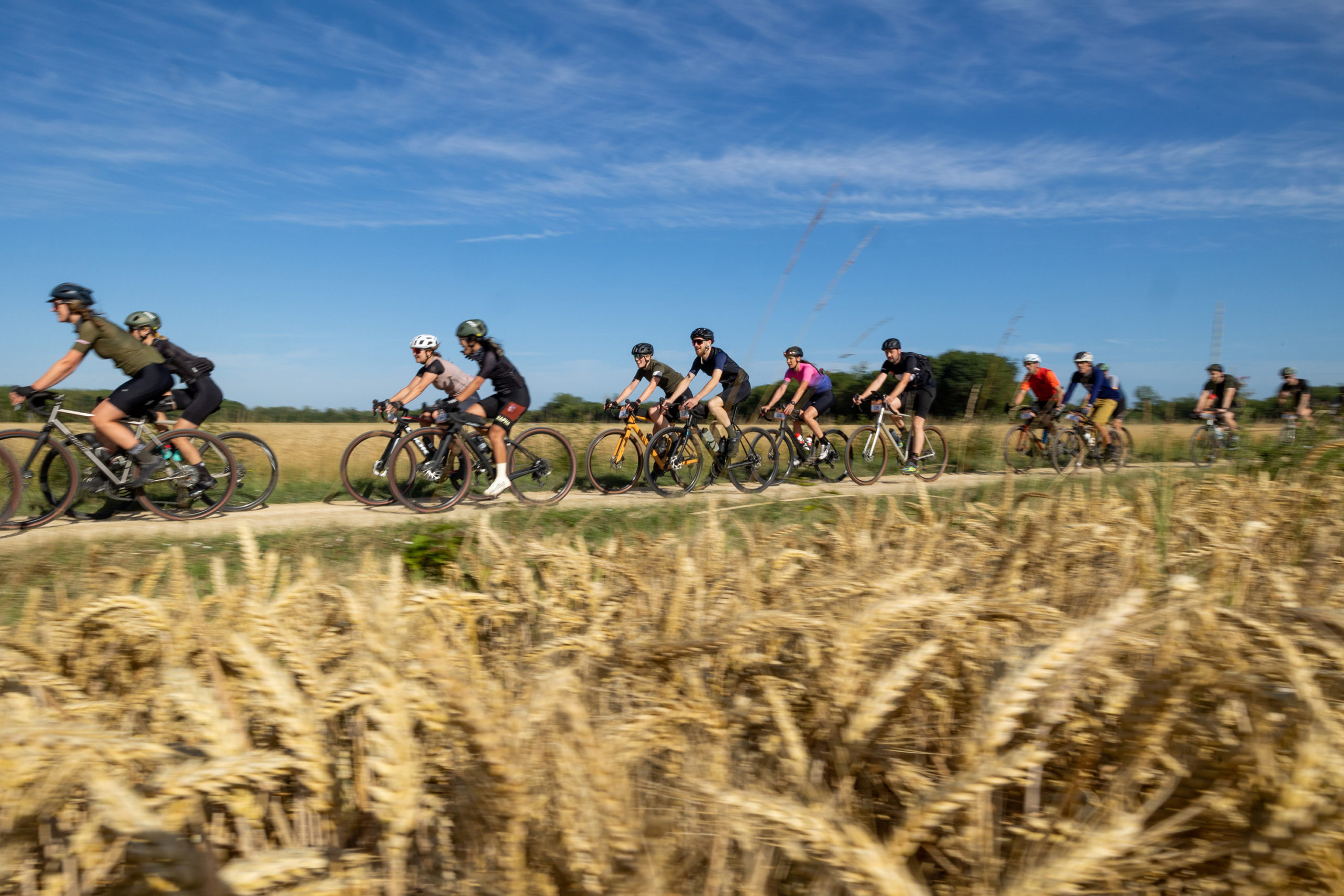 Codename: Operation GOLD: Gravel Of Legend
D-Day: Friday, 16 June 2023 – 06:00
Start time and location:06:00, at low tide, on the Gold Beach in Arromanches-les-Bains
Objective:Reach Angers – Pays de la Loire, in the heart of the Gravel Festival
Distance:About 320 km
Elevation gain:Approximately 2,500 m total elevation gain
Route:From the dedicated GPX track
Type of event:Gravel of Legend is not a race but a non-timed Gravel cycling tour with no ranking or performance measurement. Ultra event, self-supported, in strict compliance with the rules of the road, subject to rules of participation.
Feature:Travel the 320 km in a maximum of 21 hours.
Registration and conditions of participation:Limited to 500 participants; FFC, FSGT,  UFOLEP and FF.TRI members upon presentation of federation membership, non-members (or for any other cyclist or sports membership) upon delivery of a Medical Certificate of Absence of Contraindication for the practice of competitive cycling.
Permitted bikes:Specific gravel and cyclo-cross bikes, equipped with round road handlebars and tyres with a cross-section between 32 and 48 mm.
Non-permitted bikes:Mountain/hybrid bike and any other type with a flat handlebar. Find more details in the rules of the event.
Mandatory equipment: Mandatory cycling and sports equipment for the entire duration of the event as well as other equipment strongly recommended by the organisers are specified in the rules.
Event rules:Download Legendre Gravel of Legend rules
Registration, equipment check and general briefing
A numbered GPS beacon (to be returned)
The route's GPX track
A safety and emergency device
A numbered bicycle plate
The Pocket Guide to France
A meal box on arrival
The Tactic Legendre Gravel of Legend collector's jersey
A friendly event dedicated to Legends on Saturday, 17 June 2023 at 11:30 – Nature is Bike Village, Angers
A drink to share on the finish line
Plenty of encouragement along the way
The Nature is Bike pack
Access to the Village, including: The Gravel and Adventure-Biking Show and the conferences and entertainment of the Forum
Nature is Bike prize money
Energy bars offered by 226 ERS
Nutrition and refreshment points in partnership with 226 ERS
This unique route between land and sea is an opportunity to warm up your legs before the LEGENDRE GRAVEL OF LEGEND or SPECIALIZED GOLD BACKPACKING, while discovering the beauty of Norman landscapes, the Bessin and, in particular, the landing beaches.
Start: Arromanches-les-Bains, Thursday, 15 June 2023, free access
Free warm up – Around 40 km – The track will be sent to all LEGENDRE GRAVEL OF LEGEND or SPECIALIZED GOLD BIKEPACKING participants.
To simplify the logistics of this cycling epic, we offer services for you and your gravel bike:
Angers-Arromanches shuttle – 15 June 2023 at 09:00 – Bus with trailer equipped for the transport of gravel bikes (arrival in Arromanches-les-Bains around 14:00)
Angers-Arromanches shuttle – 18 June 2023 at 14:00. – Bus with trailer equipped for the transport of gravel bikes (arrival in Arromanches-les-Bains around 19:00)
Dedicated storage apace for the gravel bikes of participants in an enclosed and guarded site in Arromanches-les-Bains on the night of 15 to 16 June 2023.
Luggage service: transfer of participants' luggage between Arromanches and Angers. Accessible before the start of the Gravel of Legend.
1 storage space dedicated to participants' bikes in Angers on the Gravel Festival site from 16 to 18 June 2023
BBQ party – Saturday, 17 June 2023 – 20:00 – 02:00 – Nature is Bike Village, Angers Evening party including dinner, a glass of beer, a glass of wine and musical entertainment – €26.00 incl. VAT
Register for the BBQ party
TO BE BOOKED UPON REGISTRATION
To book a tent pitch close to the start in Arromanches-les-Bains, you can contact Alexandra CHARTOIS on 06 88 33 24 96 or by e-mail at residence.mobilhome.arromanches@outlook.fr
Destination Angers has prepared a selection of accommodation: hotels, holiday villages, campsites… in Angers near the Nature is Bike Village and on the outskirts of the city as soon as you arrive on 16 June, and to take full advantage of the Nature is Bike festival on 17 and 18 June 2023*.
I book my accommodation in Angers