📍 Start: Angers
🙌 Level: Beginner
⌛ Distance: 40 km
⛰️ Elevation gain: 200 m
🫰 From €25 incl. VAT
With the support of our partner CESBRON VELOLAND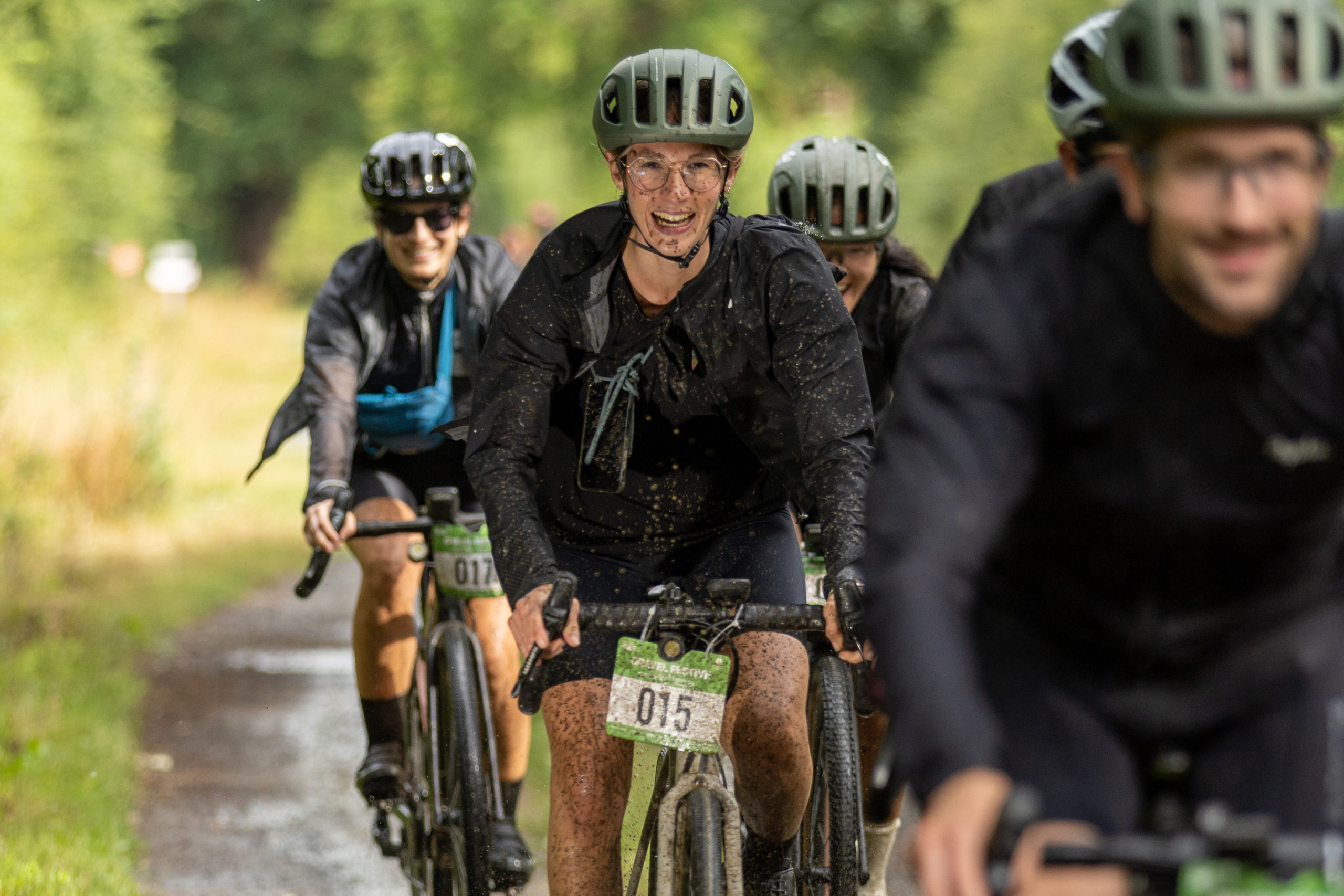 The Nature is Bike casual cycling tour with gourmet tasting stops, in two versions: a 40 km "off-road" course for gravel and mountain-bike riders, or 30 km "on-road" course for e-bikes and any other kind of bike. A gastronomic cycling tour in a friendly atmosphere, between Maine and Loire, from Lake Maine to the unusual Île de Béhuard – the ideal spot to admire the slopes of the Loire before crossing the vineyard.
Make your way at your own pace along these two new routes to reach the Nature is Bike BBQ Party organised from 20:30 at the Nature is Bike Village.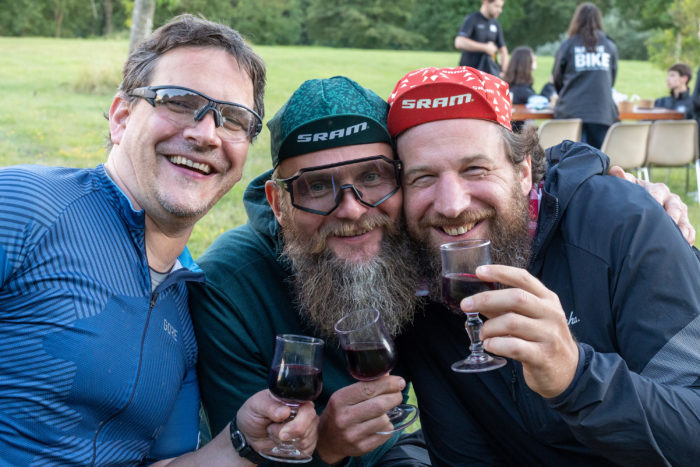 *Alcohol abuse is dangerous for your health
Date: Saturday, 17 June 2023
Start: 1st at 4pm and 2nd at 4.30pm in the heart of the Gravel Show and the bike adventure
Distance: 40 km off road
Elevation gain: 200 m
Route: signposted at major changes of direction or from the dedicated GPX track, a 100% Nature is Bike route between Maine and Loire to discover and enjoy the slopes of the Loire, as well as a host of other Angevin treasures.
Type of event: Athletic and gourmet tour, without ranking or performance measurement.
Registration and conditions of participation: Limited to 400 participants. Men and women over 18.
Permitted bikes: Specific gravel, cyclo-cross and mountain bikes on the Off-Road Course
Rates: 
Early-bird rate applicable from 2 February 2023 to 31 March 2023: €25.00 incl. VAT
Rate applicable from 1 April to 30 May 2023: €30.00 incl. VAT
Rules of the event: Download the rules of the Cesbron Veloland Festive
Registration, equipment check and general briefing
The route's GPX track
The Nature is Bike pack
A numbered bicycle plate
A safety and emergency device
Tasting stops in partner vineyards
Access to the Village, including: the Gravel and Adventure-Biking Show and the conferences and entertainment of the Forum
To be booked upon registration
Dedicated storage room for participants' bikes in Angers on the Nature is Bike Village site from 16 to 18 June 2023 – €5.00 incl. VAT
BBQ party, Saturday, 17 June 2023  in the Village including dinner, a glass of beer, a glass of wine and musical entertainment – €26.00 incl. VAT
Discover the BBQ party
Destination Angers has prepared a selection of accommodation: hotels, holiday villages, campsites… in Angers near the Nature is Bike Village and on the outskirts of the city from the moment you arrive on 16 June, and to take full advantage of the Nature is Bike festival on 17 and 18 June 2023*.
Offer reserved for Nature is Bike participants.